Antisocial Media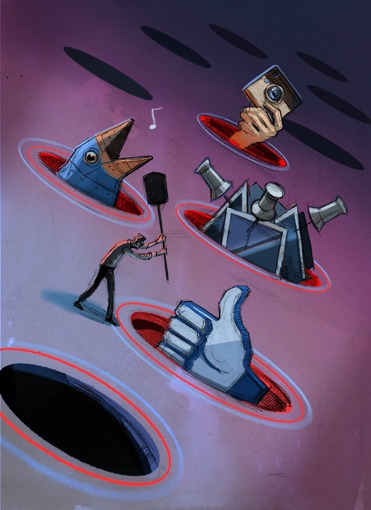 Ever see dozens of glowing reviews of a restaurant you hate, and wonder how everyone got it so wrong? Or maybe you see a sudden flood of posts supporting an issue or politician you've never heard of—and start wondering how you missed the boat.
You've probably been "astroturfed"—the phenomenon of flooding social media with the message of an organization or sponsor and making it appear as a grassroots campaign. Originally practiced in print media, when dozens of letters to the editor would show up with identical messages that appeared to come from different readers, the practice has evolved for the platform of social media. On Facebook, Twitter, Instagram or Pinterest, you've surely seen them—you just may not have known it.
And just like actual AstroTurf, the messages may look nice, but they're not organic.
In a February 2015 TEDx Talk at the University of Nevada, investigative journalist Sharyl Attkisson explained how special interests manipulate and distort media messages through astroturfing. Fabricated messages widely posted across social media sites create a false impression of grassroots support—or condemnation—for an idea, product or political candidate.
Astroturfing is nothing new. In October 2013, the state attorney general of New York fined 19 companies for bogus postings to Yelp, Google reviews, Citysearch and similar sites.