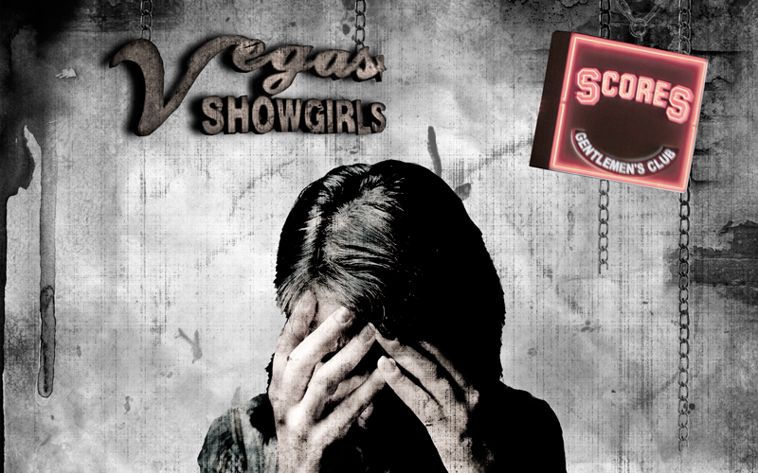 Maggie Jacobs was beaten, drugged and raped for nearly five days before the 18-year-old's captors forced her to work as a prostitute at Vegas Showgirls strip club in St. Petersburg, Florida.
"There is a certain way that pimps know how to beat people," which Jacobs graphically described to Freedom. "I could see the devil in them. They looked at me the way you look at a cockroach you are about to kill. They saw me as insignificant. I fought them. I fought them hard. But the harder I fought, the worse the repercussions were."
Jacobs and three young women held with her were victims of human trafficking, a crime that feeds not only the sex trade but also the labor force, providing workers that support some of the country's largest tourist-trade corporations.
"Human trafficking is one of the most heinous crimes we investigate," said Susan McCormick, special agent in charge at Homeland Security's Immigration and Customs Enforcement Office in Tampa. "It is modern-day slavery, and this problem is vast."
The April 2014 kidnapping of nearly 300 girls in Nigeria reminded the world of the realities of trafficking when the leader of the terrorist group Boko Haram boldly proclaimed, "I abducted your girls. I will sell them in the market." The plan was to broker the girls to militants for $12 each. It took an international outcry to expose the crime and lead Nigerian military officials to track the militants.
As typical as it is for most Americans to think of trafficking as something that happens "over there," if they think about it at all, it is firmly a U.S. problem as well. A 2013 report from the Congressional Research Service found that as many as 17,500 people are trafficked into the United States each year, and up to 100,000 children who are U.S. citizens become victims inside the country.
The investigation by Freedom into human trafficking in America—crime that touches every region and state—focused on Florida, where the problem is acute because of several factors. The state has many ports of entry, vast coastlines, and huge tourism and agricultural industries needing low-wage workers. The U.S. Department of Justice views Florida as a trafficking hot spot, funding five human trafficking task forces. Only California and Texas have more.
Many victims are foreigners, but a significant number, like Jacobs, are American citizens. "A lot of people think human trafficking involves only foreign people," said Giselle Rodriguez, a victims' advocate with the Florida Coalition Against Human Trafficking. "But we're seeing a lot of American children and adults who are being exploited."
While many are lured to the state with promises of white sandy beaches, jobs at luxury hotels, visits to Disney World and easy access to Caribbean destinations, many potential victims do not have to be lured. They already live in Florida.
The Department of Homeland Security estimates that Florida has more than 740,000 illegal immigrants, surpassed only by California and Texas. Florida ranks second to North Carolina in the number of visas for agricultural workers requested since 2012, an analysis by Freedom found, and is second only to Texas in requests for nonagricultural workers since 2000.
Those population groups are prime targets for traffickers.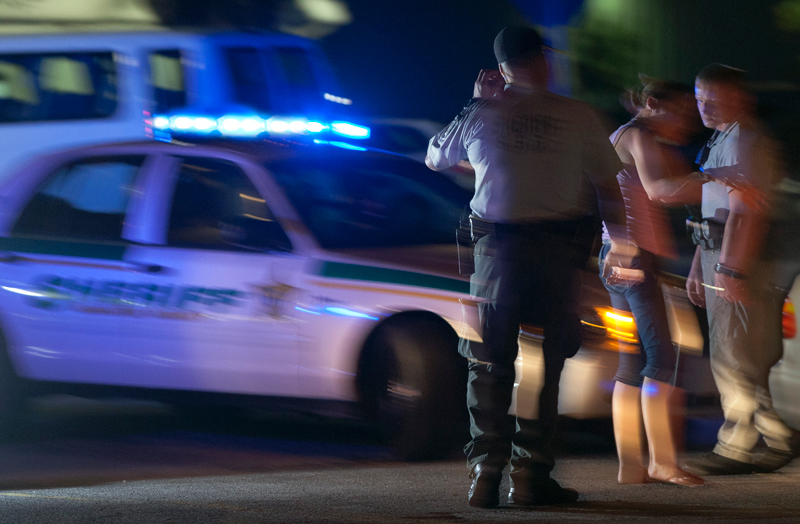 Promises of a new life in Florida with trips to the Bahamas sounded like a dream come true for a 17-year-old runaway when she started a conversation at a Michigan gas station with a stranger who would become her pimp and enslave her in the Florida sex trade. "I was promised the world," the girl testified at a 2007 federal court trial in Miami.
Florida's popularity as a venue for sports events, such as the Super Bowl, and large gatherings, such as the Republican National Convention, drives the demand for the commercial sex trade.
Connie Rose, a trafficking survivor who is now a victims advocate, said, "Any event that brings a large group of people to the area will bring an influx of men who want girls for sale. It's just how it works."
The forms of trafficking in Florida, as elsewhere, are many, and the statistics are murky. When Sheriff's Deputy Cecil Brownfield pulled over the 2001 Dodge Caravan on I-75 in Jasper, Florida, late one June night, the traffic stop turned into much more when Brownfield spotted a terrified young boy.
"The vehicle appeared to be set up for human trafficking," Brownfield wrote in his report. "The juvenile was possibly kidnapped or being trafficked as labor."
The boy said his parents made him leave Guatemala to find work in the United States, and the man driving the van had been paid $500 "to take him somewhere to work."
A few months later, Orlando Police Officer Brandan Bottom pulled over a Toyota Camry with Louisiana plates for running a stop sign. A woman inside said she had agreed to go to Florida on vacation with the North Carolina man in the vehicle, but he soon forced her to have sex and beat her when she refused. "She was terrified and didn't know what to do," the police report said.
A 16-year-old Mexican girl in Naples, Florida, might never have been rescued—or counted as a trafficking victim—had she not gone into labor, forcing her captors to take her to nearby HealthPark Medical Center. She told authorities that she was smuggled into the United States to work at a nursery, but three men there forced her to have sex with them.
Many human trafficking cases are uncovered in ways similar to these: by accident, indicating they likely are only a fraction of the problem.
A report from Shared Hope International about sex trafficking of minors in the Tampa area found that "victims are rarely identified and often misidentified" and that more than 400 minor victims contacted counselors and other professionals in Florida but were not counted as victims of sex trafficking. Statistics measuring trafficking are inconsistent and not correlated. Cases investigated and prosecuted by federal authorities, for example, are not always counted by local agencies, and vice versa.
Although the Florida Department of Law Enforcement asks local agencies to identify cases they report to FDLE that involve human trafficking so FDLE can calculate trafficking statistics, Freedom reporters found dozens of human trafficking arrests not included in FDLE statistics.
Acknowledging that the cases should have been counted, an FDLE spokesperson cited many reasons why they were not, including reliance on receiving reports from local law enforcement.
The FBI's Uniform Crime Report, the country's most comprehensive collection of crime data, started counting human trafficking data only in January 2013. So it will be years before long-term trends can be measured.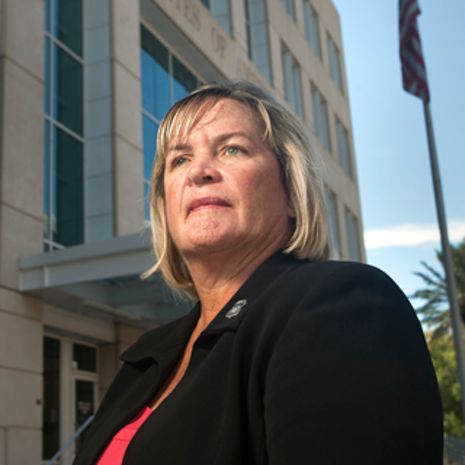 But the statistics currently available show the scene. U.S. Immigration and Customs Enforcement investigations related to human trafficking increased threefold from 2006-12, from 299 to 894, while arrests rose by more than five times during the same period, from 184 to 967.
From 2008 to 2011, calls to the National Human Trafficking Hotline climbed from 5,748 to 19,427, up by 64 percent in 2010-11 alone. Reports of abuse to the Florida Department of Children and Families related to human trafficking increased 272 percent from 2010 to 12, rising from 239 to 651. In the first six months of 2013, the agency had received 348 reports.
Forced prostitution of underage girls is a significant part of the trafficking scene. A 13-year-old girl met the man who turned her into a prostitute while she waited for a school bus on 22nd Avenue in Miami on a September day. She began taking calls from him on her cell phone at Parkview Elementary School.
Seven days after Miami-Dade police arrested that pimp, they booked another, 59-year-old Benjamin Thomas, for putting a 15-year-old runaway in his Hyundai and driving her to the home of a man who paid $80 to have sex with her.
Six days later, Miami-Dade police booked yet another pimp, 21-year-old Brian Scruggs Jr., for using a second 15-year-old runaway as a prostitute.
"The child victim...was commercially, sexually prostituted out of motels and on the streets throughout Miami-Dade County and Broward County," a Miami-Dade PD report said, adding that the pimp fed the girl drugs and used her earnings to buy more drugs.
During one nine-month period, Miami-Dade police booked 27 people on charges involving female victims, mostly minors, coerced into prostitution.
One case involved a 13-year-old lured from a flea market to the Miami Shores Motel, where more than half a dozen "sexually provocative photographs" were taken of her to be posted in a Backpage.com "escort" advertisement, police records say.
The girl's handlers fed her alcohol, marijuana and amphetamines and "branded her eyelids with tattoos" that read "house" and "suave," the same words tattooed across the chest of her pimp.
In the July 2013 Operation Cross Country VII nationwide crackdown on human trafficking that rescued 105 child prostitutes and arrested 152 pimps in 76 cities, two victims were rescued by the Clearwater Human Trafficking Task Force, one of them a 16-year-old found at a hotel.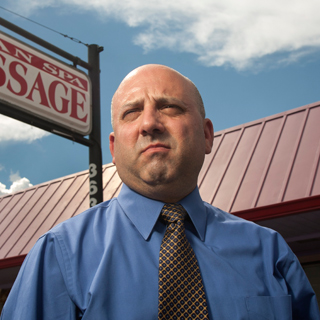 In another initiative, the Innocence Lost Project, Tampa police and the FBI "located a 17-year-old who was being prostituted by a female pimp and…an adult female being prostituted" by another pimp, according to Tampa Detective Mike Victor. He noted the duress to which the latter had been subjected. "She had physical beatings [and had been] burnt with cigarettes," he said.
Maggie Jacobs, the 18-year-old forced to work in a strip club after being beaten, drugged and raped, said her captors used her to try to recruit other victims.
"They would drive around that area and look for girls," Jacobs said. "They would look for girls walking. They would look for girls jogging. They would look for girls at bus stops. They would look for girls smoking cigarettes outside.
"Always pretty girls. They told me I had to prove myself by getting out of the van, getting the girl's phone number, get her to trust me, and get her to hang out with me so they could get her."
Jacobs' background, like that of many victims, made her a prime target for human traffickers. She left home after her parents separated and was working at an Orlando strip club called Baby Dolls when one of the dancers told her about a man willing to sublet an apartment, a man who liked down-on-her-luck girls.
During her first night at the apartment, Jacobs said, she drank a soda laced with a cocktail of drugs.
"While out, I was beaten pretty badly and raped by about five guys," Jacobs said. "When I woke up the reality of it hit me, and I felt really weak. But at the same time [I thought] I am not going out like this. This is not how I am going to die. I am not going to be pimped out and belong to these people. It's straight survival mode."
Nearly a month went by before Jacobs was able to find a way to surreptitiously call her father, who got her out of the club.
"People want to know why I wouldn't run," she said. "These men put the fear of God in you. You are so terrified to look at anyone the wrong way because you do not want to be beaten again."
In March 2013, for his role in the case involving Jacobs and the other women, 42-year-old Kenyatta Cornelous was sentenced to more than 19 years in prison on charges that included sexual battery, human trafficking and false imprisonment.
Freedom sent a written request to Vegas Showgirls, the club where Maggie Jacobs had been forced to work, seeking comment from the management. A caller identifying himself only as "Joe" telephoned a Freedom reporter to say he had received the letter but would not comment.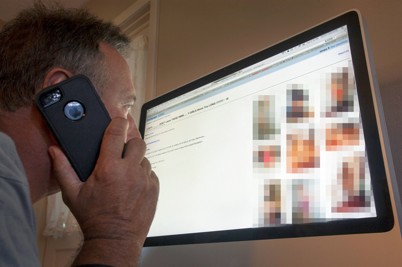 For Maggie Jacobs and other victims, the challenges inherent in getting back on their feet and moving on to a better life can be daunting. She said she wants to go straight but still struggles with drugs.
"Ever since I got on drugs, it's been really hard to get off…to recover and heal and grow," she said.
Connie Rose, the trafficking survivor who became a victims advocate, met with Maggie and came away hopeful that she will be able to get her life together.
"During our meeting she shared with me how empowering it was to speak to another survivor," Rose said.
"This brought her hope, courage and strength to use her voice and her journey to help other survivors find their voice. When a survivor finds her voice, the true healing begins.
"Recovering from being a victim of sex trafficking to becoming a survivor is not easy. Survivors are part of the whole process; they are not just a guest speaker at an event or a token. They are the advocates with the power of their voice, with the power of their journey."